Spelling, Holiday, Convalescent & Retirement Livery
Grass Livery
We offer excellent grazing for horses that need a holiday, convalescent period or those that are retired. Our 80 acres of grazing is all securely fenced with post and rail and has field shelters or wind breaks. With excellent drainage and no risk of flooding, we can offer turnout 365 days a year.

All horses are checked each morning, lunchtime and evening with rugs dealt with as necessary and any medication administered. Hard feed and hay is tailored to each horse's requirements.

We run horses in herds divided according to sex and age as well as their requirements in terms of any restriction needed on grazing.
Spelling
In addition to grazing we have 29 boxes for horses requiring stabled livery or for spelling. Our stables are all well ventilated with rubber matting & drinkers. Horses requiring rehabilitation can be cared for on a livery package including daily horse walker sessions and our equine weighing scales enable monitoring for horses' weight if needed and our veterinary team, Wessex Equine Vets, are always on hand if needed.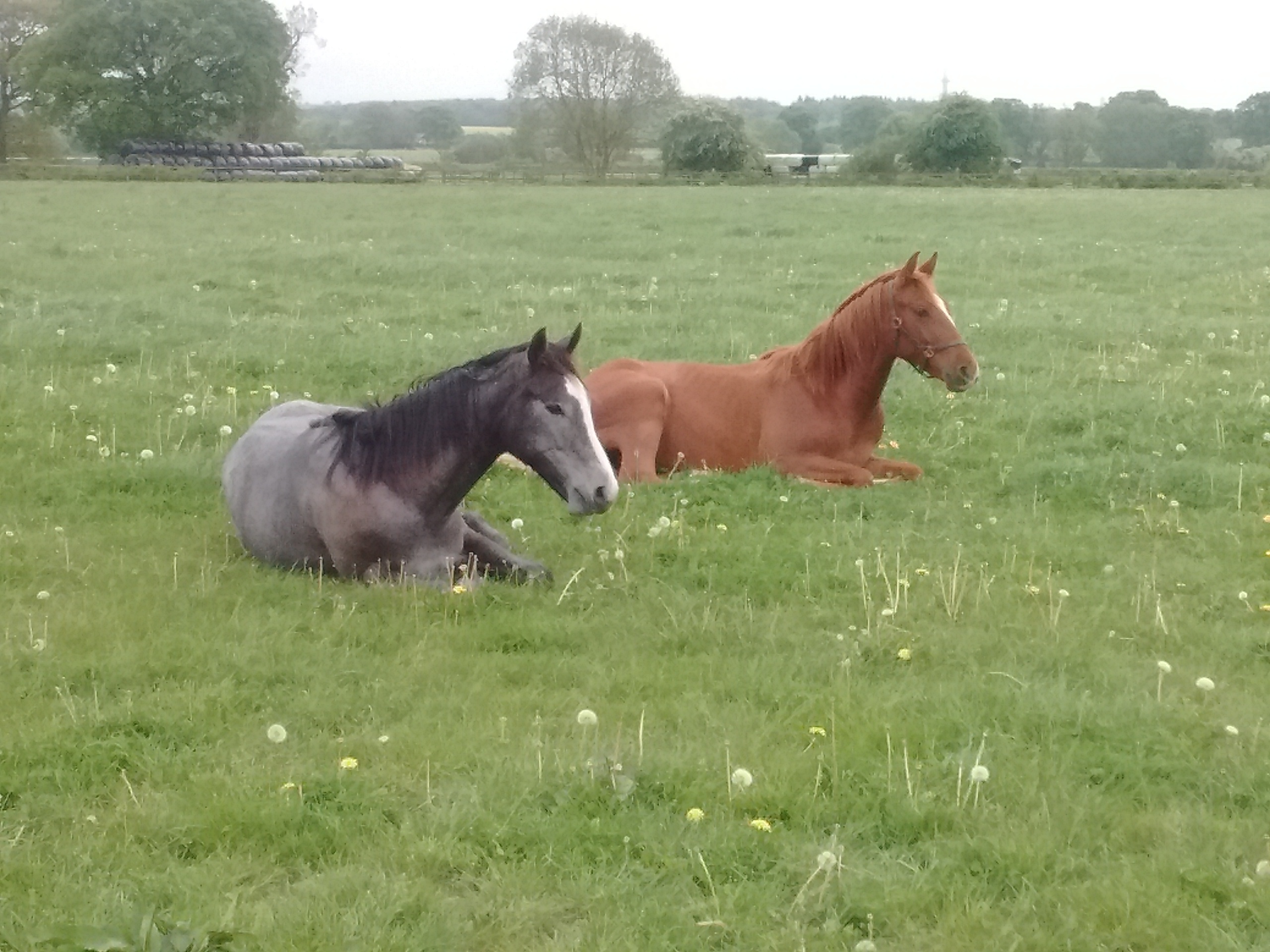 We deal with all treatments needed such as farrier, worm treatment, dental checks and vaccinations and record all treatments given by us or our vets on our database for future reference.

We offer account facilities and itemised bills are sent at month end. Veterinary, farrier or other 3rd party services are charged on as used.
Owners are welcome to visit as often as they wish and we update by text or phone if needed, of course any emergencies are dealt with urgently.
If you are looking to find out more, get in touch and arrange to visit us!
Convalescent Care / Post-operative Care

We cater for horses which have had surgery or are convalescing from illness, injury and/or surgery. Our excellent team are very used to dealing with the myriad of nursing needs that such cases require!
Many horses have come to us for their retirement and end of life care, with grazing and stabled livery available according to each case.

Whether your horse just deserves time away to 'be a horse' and have a break from routine, or if you are on holiday or travelling for an extended period we can offer short term livery.
Stuck for somewhere for your weanlings or broodmares? We have 'nursery' paddocks for broodmares with foals at foot and separate paddocks for youngsters.