Natural Horsemanship Training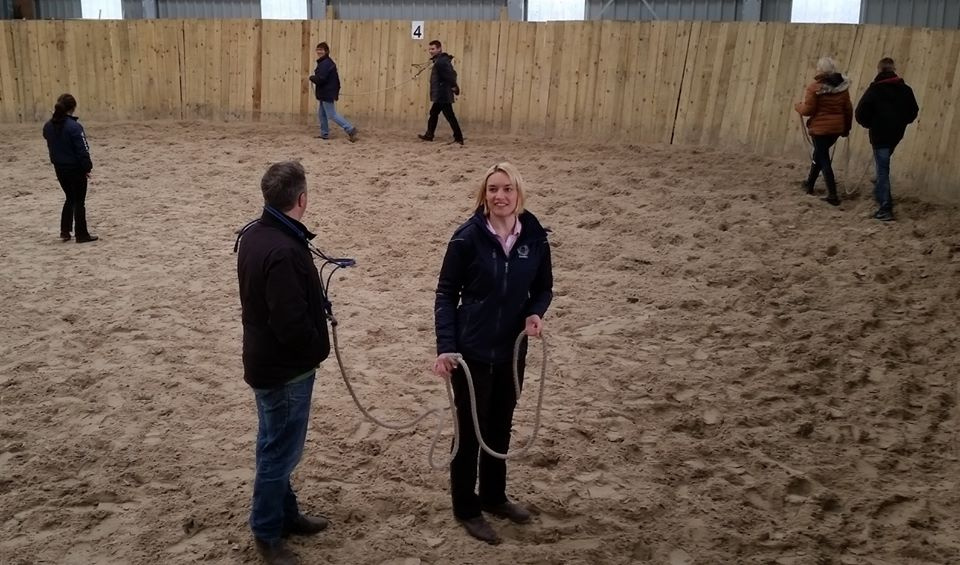 We have never believed that selling books or videos can help in the way that hands-on training can. Many owners who have worked with us over the years will vouch for the fact that nothing can beat being shown our methods by way of practical, bespoke training with you and the horse.
Nicky is well versed in showing owners how to build on their relationship with their horse and deal with particular issues. This is done at Westcourt in training sessions for individual owners or groups of up to 6.

For yard owners who would like to offer their staff some extra training or groups of friends at livery yards who want to pursue a different way, we can put together a package to suit your needs. Owners can bring their own horses or we can work with horses resident at Westcourt.

What will I be doing.....?
For those trainees bringing their own horses, we will factor in specific training to deal with any issues you require support with. This will involve working with our horses initially and progress to working with you and your horse.
Course content will be subject to the suitability of trainees' horses and each individual case. Here is an outline guide to the elements which are offered and the structure of the sessions.
Introduction
Understanding Natural Horsemanship
Why do we use this technique?
Techniques involved
General Handling
The Halter
Leading the Horse
Pressure and Release

How to move around the Horse
Points
Why do we use Points?
Techniques involved
When to move on
De-Flighting
Parking
Facing fears